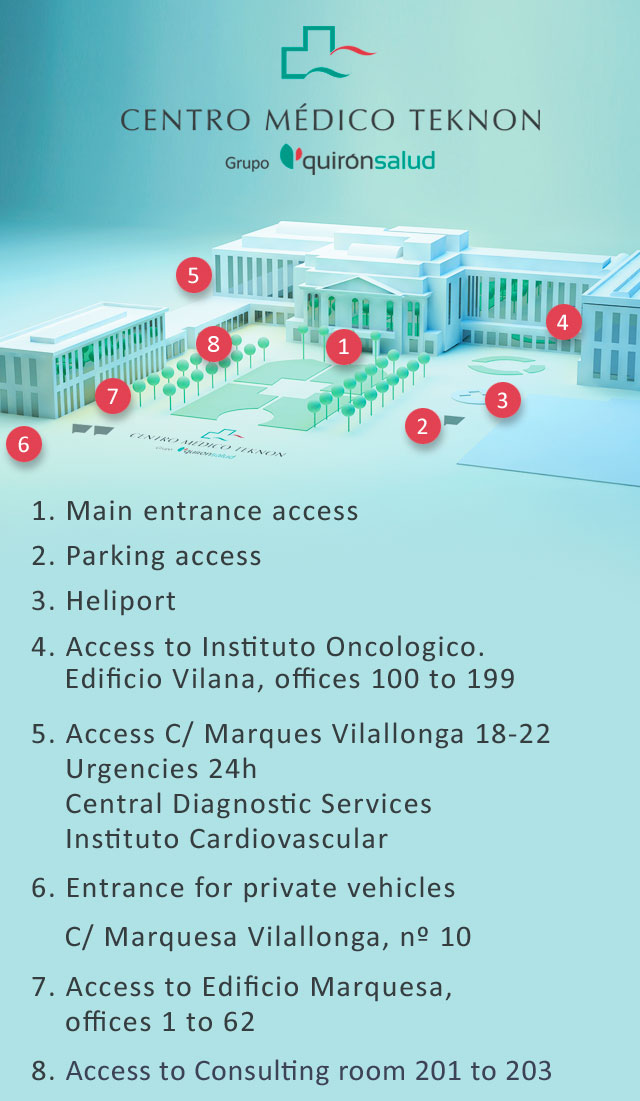 The Centro Médico Teknon Regenerative Therapy Unit has confirmed the efficacy of adult stem cells in combating osteoarthritis. The results of the study were published this month in the prestigious "Transplantation" journal in the U.S. (Official Journal of [...]

The Instituto Cardiovascular Teknon Renal Ablation Unit uses an innovative technique to control and lower blood pressure in patients with resistant hypertension. This technique, known as renal denervation, is especially indicated for the treatment of resis[...]

Barcelona

January 17, 2012

Centro Médico Teknon has acquired a HFO (High Field Open) panoramic MRI system. With this equipment, Teknon will provide patients and professionals with the best possible images, a broad field of vision and wide range of clinical applications.
El Blog de Centro Médico Teknon.
El factor humano, parte esencial en la medicina
La salud, la ciencia y la medicina responden a la racionalidad, el empirismo, los resultados y las cifras. Pero, ¿qué hay de las personas? El factor humano es una parte esencial en la medicina que algunas veces queda en segundo plano.
Este espacio pretende abrir una ventana al mundo particular de las personas que pasan cada día por un centro médico. Un lugar dónde conocer el lado humano, lo que hay detrás de un uniforme, de un despacho o de una enfermedad: historias humanas, de superación, diferentes puntos de vista y experiencias que marcan tanto a pacientes como a profesionales médicos y asistenciales.
El día a día de un hospital exige el dominio de las técnicas, pero también de la destreza psicológica y la empatía. La comunicación con los pacientes es fundamental; la comprensión, la confianza y el respeto son igual de importantes que el diagnóstico o el tratamiento. Y lo queremos reflejar en este blog, un espacio para el diálogo y la interacción. Tenemos mucho que contar, pero también muchas ganas de escuchar.
Please contact us with no obligation