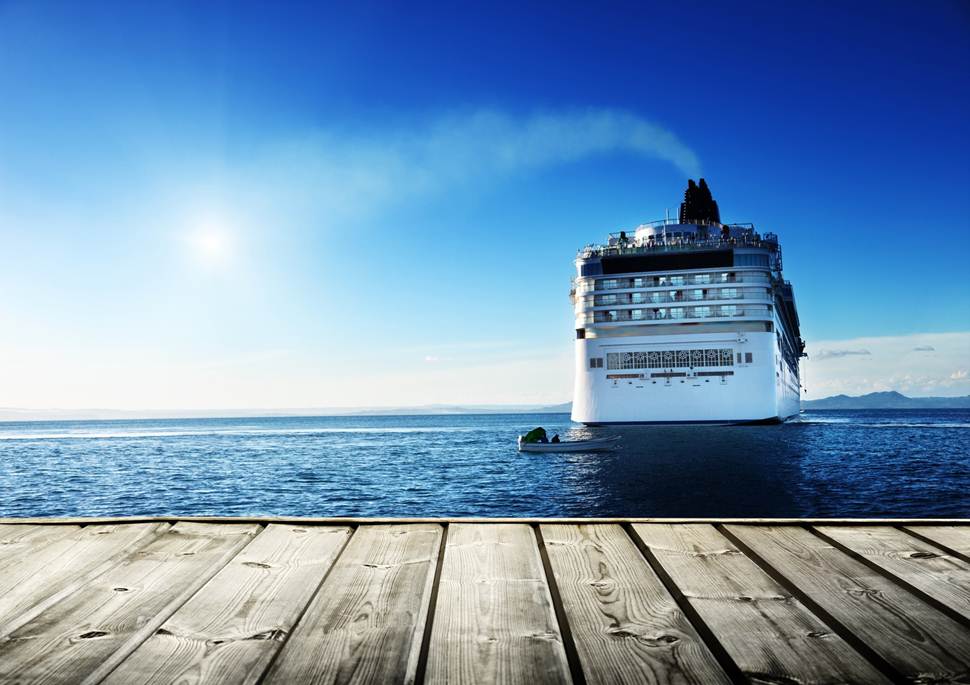 Maritime Medicine Unit
We are specialized in caring for both crew and passengers from cruise ships and yachts
At the Maritime Medicine Unit (Barcelona Cruise Medicals - IMS BCN) we coordinate and administer medical care and medical/surgical services for patients referred to us by the doctors of cruise ships and yachts anchored in Barcelona, be they passengers or crew. We deal with all of the logistics involved in organizing specialized medical consultations, imaging and diagnostic procedures, and we organize ambulances and other forms of transportation to bring patients from the port to the facilities of Centro Médico Teknon. With over 25 years of experience, we have agreements with the medical management of the best cruise ship companies in the world, with whom we cooperate very effectively and with whom we share a well-established sense of trust.
Managing such services requires in-depth knowledge of maritime medicine. This not only includes knowledge of healthcare, but also familiarity with international maritime regulations regarding:
onboard safety
control of epidemics
occupational health
as well as elemental concepts of the American medical/legal system, essential to ensuring that each patient receiving medical or hospital care from our centre obtains full, precise, clear and appropriate documentation translated into English, the official language on board cruise ships.
In order to properly control logistics in medical emergencies, our system includes full support from port authorities, as well as the cosignatories that serve as a direct, personalized link between the ship and the port, the Department of Exterior Health, and Barcelona's principal private ambulance services.
In addition, Barcelona Cruise Medicals (IMS BCN) is the only centre in Catalonia and one of only a few in Spain authorized to perform occupational health exams for the most important cruise ship companies (PEME: Pre-employment Medical Examination).
Contact us
Tel. +34 619 051 281 coordinator@barcelonacruisemedicals.com

logos medicina maritima
Medical-Surgical services
Uninterrupted management of medical emergencies of all sorts: cardiological, trauma, paediatric… Even psychiatric.
Our service is uninterrupted, and varies according to patient volume. Unpredictable, it can involve urgent cases of all sorts, from varied medical emergencies (cardiological, trauma, paediatric, etc.) to psychiatric emergencies. We are able to provide this service thanks to the excellent cooperation of Teknon Campus medical teams and the centre's modern facilities:
Emergency service
Intensive Care Unit
Surgical area
Hospitalization
Diagnostic services
Haemodynamic and Coronary Unit (Teknon Cardiovascular Institute)
All medical-surgical specialities
24-Hour Service
One of our mottos is "never say no" when faced with any sort of medical request made by onboard doctors, even on weekends or holidays.
Our unit has a protocol designed to activate emergency services in Barcelona, in cooperation with the excellent services of the different medical teams at Centro Médico Teknon.
The directors of medical operations for shipping companies and onboard doctors contact us directly to deal with emergency situations, even before they reach Barcelona.
We are fully available 24/7, 365 days a year. This service is managed by our two coordinators:
Our staff is fluent in English and French, and we work with Teknon's international department for other languages.
Contact us
Tel. +34 619 051 281
coordinator@barcelonacruisemedicals.com

Quality
Fully personalized care, with maximum quality in medical attention and comfort
We provide personalized monitoring for each patient admitted (passengers and/or crew). Our medical supervisor for cruise ship medicine visits passengers in their hotel rooms in the morning, together with one of the coordinators. Any doubts or concerns are addressed. Later, the treating physician also visits the patient. Our supervisor discusses cases with staff doctors in order to send preliminary, codified reports to ship doctors and insurance companies, preventing treating physicians from wasting time with long, daily reports.
The detailed medical report for the patient's hospital release is translated and sent to concerned parties, with the previously signed consent of the patient and/or their family.
In special cases, we contact the consulate of the country of origin of the passenger.
The cultural diversity of the passengers on cruise ships is another one of our challenges, and as a result of our experience with patients from all over the world we provide fully personalized care for both patients and their families. We know that it is difficult for patients to have to suspend their vacation cruise because of a medical emergency, and we always keep that in mind.
Ensuring the quality of our service does not solely depend on the existing infrastructure of our hospital centre. Our medical supervisor monitors this quality, and very professionally discusses significant details of each case with the treating doctor(s).
Cruise ship passengers who decide to embark on a European voyage, especially Americans, are patients that come from a floating 5-star hotel. When they ask to be brought to a private hospital, they are expecting to find a service of the highest quality in terms of both medical care and comfort.
Our organizational system takes into account any and all factors that arise, from the patient's first day at the hospital until the day of their release. This includes the most bothersome aspects, such as administrative matters. The medical care and welfare of patients are always our priority.
Services beyond emergencies
As part of the logistical support provided to the medical departments of maritime companies, we have developed the following programs:
Onboard physical therapy
Classes on diabetes
Tele-dermatology
We continue to develop other services related to welfare programs for passengers requested by maritime companies.
IMHA Members
As members of IMHA (International Maritime Health Association), we are always up-to-date on international maritime regulations, congresses on maritime medicine, prevention and security, etc.
As a result of our experience in cruise ship medicine, we know exactly how the medical departments of maritime companies and their onboard doctors expect reports on clinical cases to be prepared, how documents are to be sent in English, and how they are scanned and added to electronic clinical histories for future reference.
Documentation is duly copied and filed in our office in case it is needed in the future. Our system for confidentiality and data protection is of vital importance, and is one of our main priorities.

logo-imha