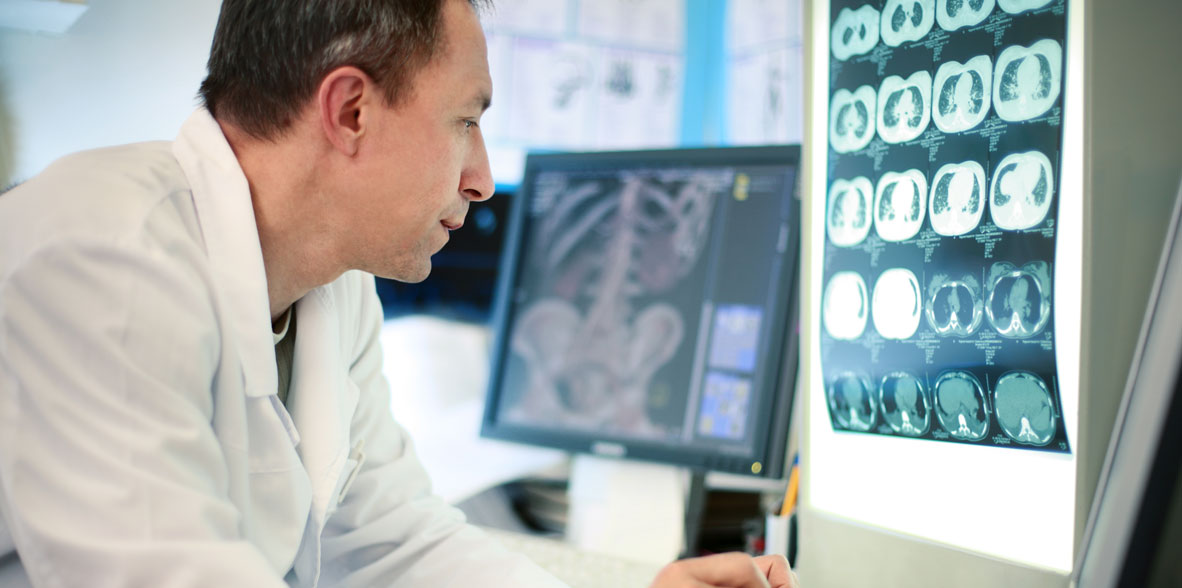 Diagnostic procedures
Since the patient is the protagonist of their own medical condition, they need to be well-informed enough to make their own decisions.
Therefore, at our first visit, we inform patients of their options, so that they know as much as possible about their disorder and can decide what clinical trials and treatments to undergo. Then, with visits each 6 months and continued contact between visits, we help patients to make the best possible decisions.
At these visits we conduct a conventional electroencephalogram (EEG), we discuss the evolution of the patient's condition and look over analyses of antiepileptic drugs with plasmatic levels, as well as other available trials.
We have a great deal of experience in treatment with antiepileptic medication, which allows us to individually analyse each patient's case.
We conduct clinical trials for patients who would like to benefit from new antiepileptic medications, like those containing cannabidiol (CBD), or perampanel for children.
We use continuing Video-EEG monitoring adapted to the needs of each patient, including an advanced high-density version with a larger number of recording electrodes.
At our Neuroimaging Laboratory, we process images obtained using protocolized cranial Magnetic Resonance Imaging (MRI) for epilepsy, cerebral FDG-PET combined with MRI and EEG image analysis for locating anatomical, metabolic and seizure-provoking lesions, as well as lesions in functional areas of the brain.
We provide cognitive evaluation of memory, attention, language disorders, hyperactivity and autism as related to epilepsy.
We serve as expert witnesses in complex legal processes involving epilepsy such as accidents, demands for compensation, employment issues, divorce, etc.
Our diagnosis protocol for potential epilepsy surgery is extremely advanced, and includes the use of cranial Magnetic Resonance Imaging (MRI) in adults and children.
Since 1987, we have been accumulating experience with epilepsy surgery. We are pioneers in Europe, employing the latest technology including neuronavigation teams and surgical robots.
http://www.renishaw.com/en/first-renishaw-neuromate-robot-installation-and-procedure-in-spain--35482

We also have equipment for neurostimulation of the vagus nerve (VNS) and trigeminal nerve (eTNS).
Diagnóstico Epilepsia - Dr.Antonio Russi
Neurophysiology
Long-term monitoring using videoelectroencephalography (a gold-standard procedure for epilepsy), surface electrodes (5 units), as well as deep intracerebral electrodes for epilepsy surgery (3 units).
Awake and sleep EEG routine.
Dense matrix of surface electrodes - EEG.
Evoked potentials: visual, hearing and somatosensory.
Intraoperative electrocorticography.
Anatomical neuroimaging
High-speed computerized cerebral tomography.
Cerebral MRI: using signal acquisition specifically for epilepsy.
Nuclear medicine neuroimaging
Cerebral PET: with MRI fusion.
Ictal PET.
Electrical Source Imaging (ESI)
Laboratory analysis
Levels of antiepileptic drugs, blood test, urine test and cerebrospinal fluid test.
Pharmacogenetic tests of antiepileptic drugs.
Genetic tests for rare epileptic disorders and genetic epilepsy.
Other diagnosed procedures
Neuropsychological tests and Wada tests to help in the mapping of brain function.
Neuropsychological and psychiatric tests.
Stereo-encephalography
Renishaw Robot and 256-channel Quantum recordings