Neurosurgery
Diagnosis and treatment of diseases affecting the nervous system and spinal cord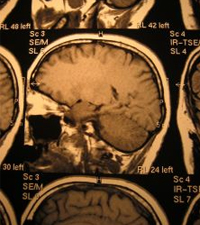 Neurosurgery specializes in the diagnosis and treatment of diseases affecting the nervous system and spinal cord. Centro Médico Teknon has a team of neurosurgeons who specialize in specific pathologies and work together to offer the patient a comprehensive service and treatment.
In order to provide maximum patient care, the specialty of neurosurgery is related to different units, such as Neurology, Neurophysiology, Oncology, Psychiatry, Radiology, Rehabilitation, Pain Management, Trauma and the Intensive Care Unit.
Centro Médico Teknon and its team of neurosurgeons have an emergency service for the urgent care of neurosurgical patients 24 hours a day, seven days a week.
The treatments and techniques offered by this specialty are:
Pathologies
Pathology of the spine: herniated disk and other neurological disorders
Brain tumours
Trigeminal neuralgia
Congenital malformations and hydrocephalus
Carpal tunnel syndrome and other nerve treatments
Tumours and lesions of the peripheral nerves
Craneo-encephalic and vertebro-medullary injuries
Surgical treatments
Fluorescence-guided surgery for brain tumour
Minimally invasive neurosurgery
Neuronavigation
Surgery for epilepsy and Parkinson's
Skull base surgery
Arthrodesis
Craniotomy
Cervical, thoracic and lumbar discectomy
Endoscopic discectomy with Laser
Cranial and spinal endoscopy
Cerebral mapping
Cervical and lumbar microdiscectomy
Radiofrequency
Cervical disc prosthesis
Rhizolysis
Neurosurgical treatment of pain