Maxillofacial surgery
The comprehensive care of the mouth and face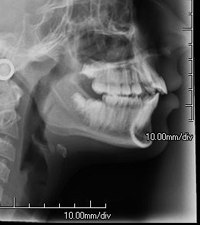 The Department of Maxillofacial Surgery and Implantology of the Centro Médico Teknon consists of a multidisciplinary team of internationally recognized experts, with the support of the latest technology and hospital support services, and offers a comprehensive solution to changes in the face and mouth.
The treatments offered by the Department include the following:
Dental implants. For the complete restoration of the mouth in a single session to reform teeth and tissues in an environment where patient safety is paramount.
Oral surgery
Third molar surgery (wisdom teeth)
Complex dental extractions
Pre-prosthetic surgery
Brace surgery
Extraction of cysts and benign tumours
Dental inclusions
Salivary gland pathology
Complete remodelling of the mouth in one day
Today it is possible to rehabilitate the mouth in a single session, through the elimination of bad teeth, placing implants and crowning them. This is possible by planning the cases with a three-dimensional scanner and the use of minimally invasive, pain free, surgery and implantology techniques in an environment with maximum safety for the patient.
The patient is admitted in the morning and the procedure is performed under sedation or general anaesthesia. Existing teeth are given conservative treatment and those missing are replaced using titanium implants installed in the bone. This is followed by the installation of the teeth on the implants so that if the patient wishes, they can be discharged the same day without having to spend the night in the Centre.
The Department of Maxillofacial Surgery and Implantology of Teknon is an international pioneer in the development and application of techniques that allow the restoration of lost bone in those cases where the absence of bone makes implant placement difficult.
Maxillofacial surgery
Distraction (osteodistraction)
Salivary glands
Mucosa
Mouth cancer
Temporomandibular joint (TMJ)
Facial traumas
Oral cavity tumours
Jaw, mouth, head and neck cysts
Surgery of the soft tissues of the mouth
Pathology and surgery of the gums (periodontics)
Surgery of tumours of the face and neck
The team works in a multidisciplinary manner with the oncology and Radio-oncology specialists of the Teknon Oncology Institute for the personalized planning and treatment of any type of benign and malignant tumours of the face and neck.
Orthognatic surgery (maxillofacial deformities)
With the development of innovative for aesthetic and functional deformities of the facial bones.
Minimally invasive surgery
3D Photography
Maxillofacial deformity